SAFESIDE BENCH
NATIONAL MUSEUM OF THE UNITED STATES AIR FORCE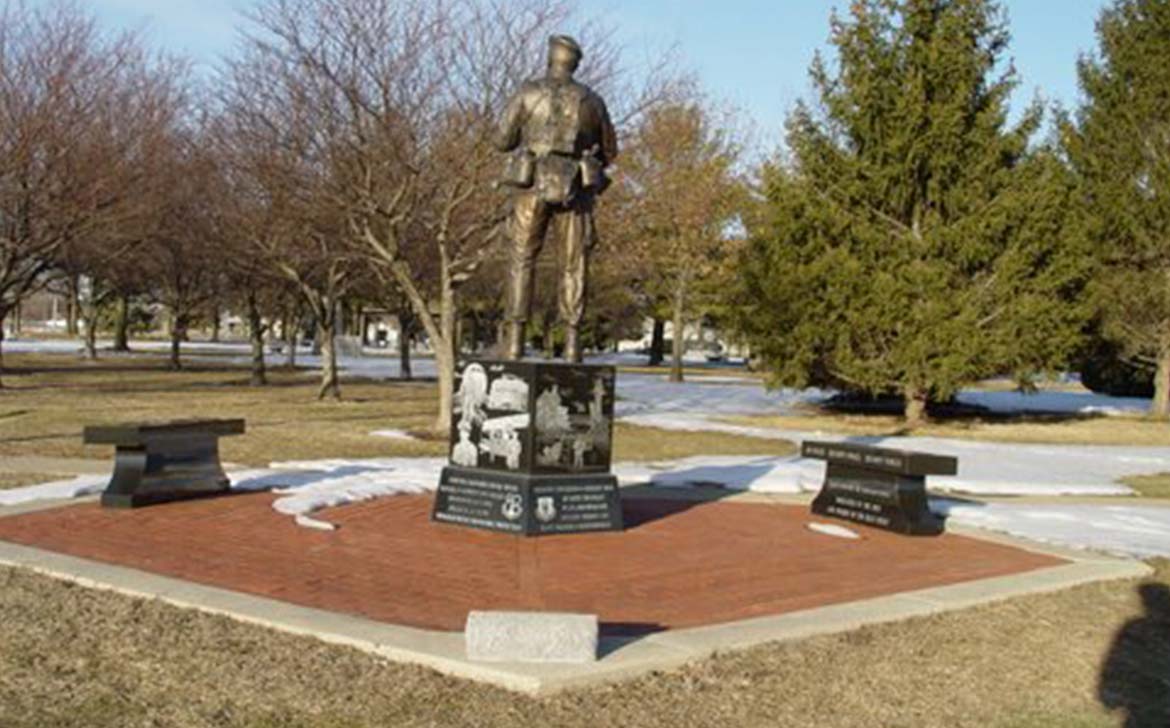 I am very proud to announce that your Board of Directors voted unanimously to plan, design and fund a Safeside Bench at the Museum of the United States Air Force, Wright-Patterson AFB, Ohio. The bench will represent all elements of the 1041 SPS (T), the 82CSPW and the 820 BDG. It will be built on the grounds of the Air Force Security Forces Association's Defender Statue. At the statue, there are benches from the AFSFA, SAC Elite Guard and the Vietnam Security Police Association. Once we have the design approved, we have reserved the last open spot for a bench.
The bench will be identical to those depicted in the pictures, except for the information will be about the Safeside Association and all units will be represented. We have hired a graphics artist to assist in our effort and are diligently working on the development and design. This endeavor will cost the Association approximately $5,000. We solicit your help to build this lasting monument to all our service in the defense of our country. You may donate by clicking on the "Donate" button below, which will link to Pay Pal. You do not have to have a Pay Pal account to donate. The Pay Pal link will accept your credit card or debit your bank account. You may also donate by check. Send checks to our Treasurer, Ray Silhavy, 2834 Red Maple Drive, Katy, TX 77494. Make your check payable to Operation Safeside, Inc. Annotate the memo section with "Safeside Bench Donation." Your donations are tax deductible.
With your help, we hope to complete construction of our bench in early 2018. We will dedicate the bench at a special out of cycle Safeside Reunion in Dayton, OH, in 2018.
Below are photos of the Vietnam Security Police Association's bench. Ours will be similar. As of March 10, 2017, we have received donations of $4,455.10 of the $5,000 needed.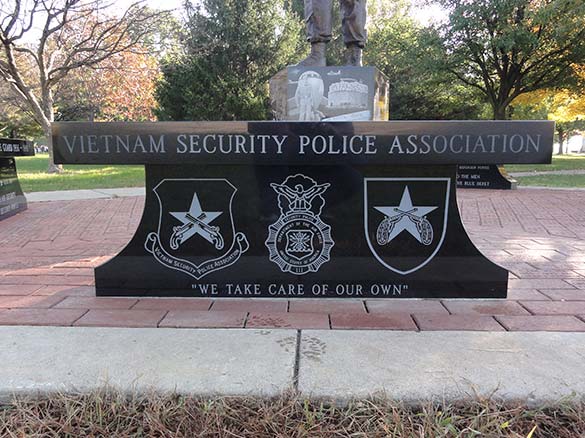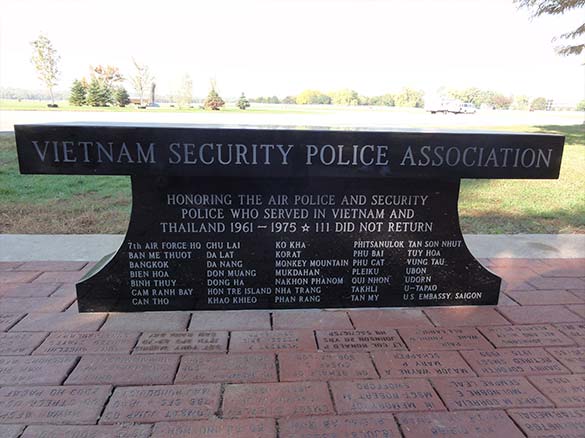 Donate here through Paypal: