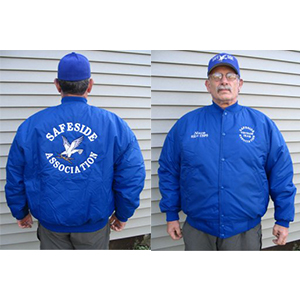 Our newly designed Safeside Association Jacket, is a quilt lined baseball style jacket.
Prices: SM-XL $79 ** 2X-$81** 3X-$83
For more information e-mail Rich Nucifora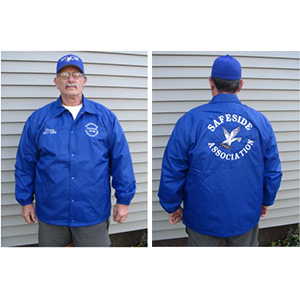 Our newly designed Safeside Association Jacket, is a coaches style with collar & light lining and is hip length.
Prices: SM-XL $69 ** 2X$71** 3X $73
For more information e-mail Rich Nucifora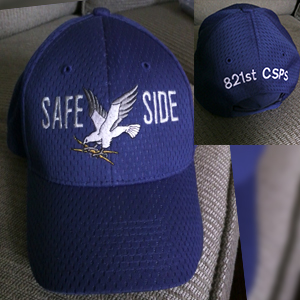 OurNew Safeside Association Caps
Available in Cotton - $18.00
Available in Mesh - $19.00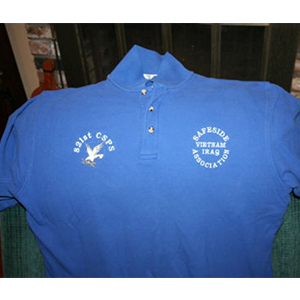 Safesiders, above is a photo of Safeside Shirts available for purchase, with your own unit designation.
Short sleeve shirt:
SM-XL $27.50 2X $28.50 3X $29.50 4X $30.50
L/sleeve shirt SM- Xl $33.00 2X $35.00 3X $36.00 4X $32.50
Crew Sweatshirt SM-XL $29.50 2X $31.50 [not shown]
Colors: Royal, Navy & Black
Add text RANGER $2 more. The price includes S&H per item.
For more information e-mail Rich Nucifora